Since I was up late last night, this is what I got accomplished...I replaced our regular hanging quilts with our Christmas ones (Andy did the one by the tree). We added the ornaments to the tree today but I did the fluffing, lights and garland last night. The kids added the ornaments today. Because we only have half a tree to put ornaments on it's somewhat overloaded. LOL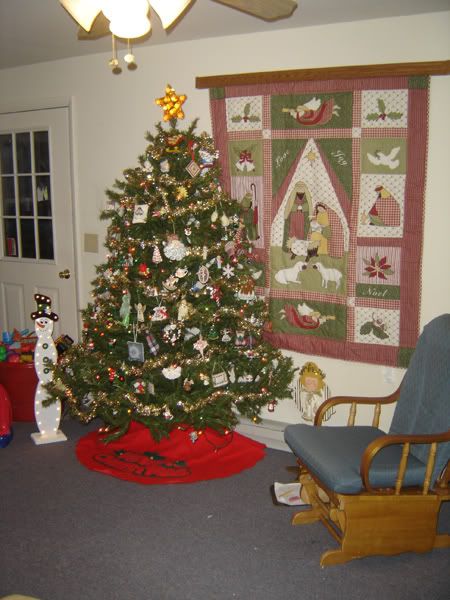 Andy set up our Christmas village, as well as, the nativity scene today...with some help from Kenzie.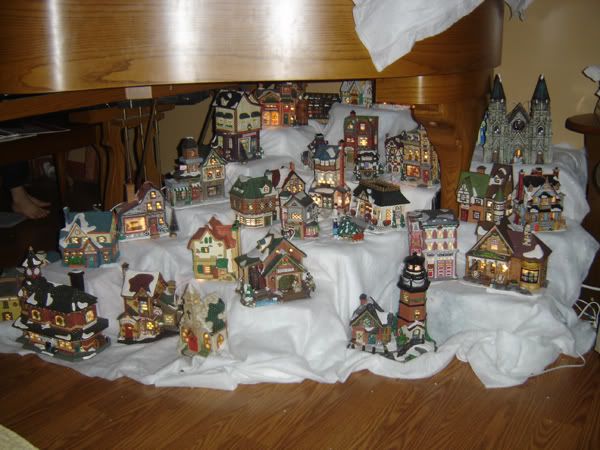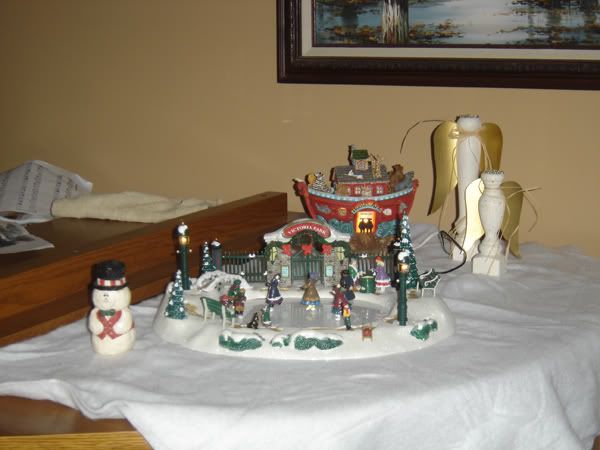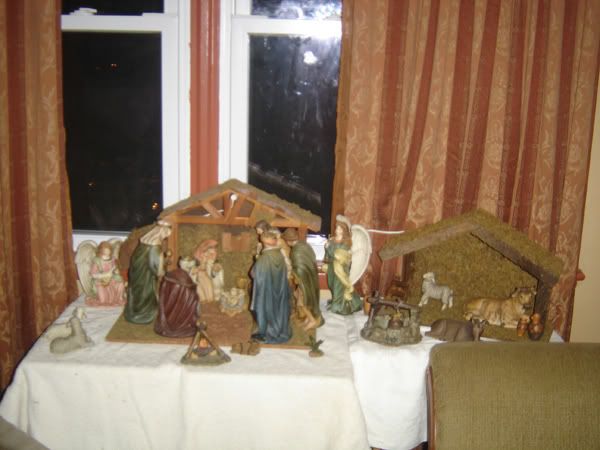 I also papered our front door and hung the wreath today.
I still need to take a picture of the lights that Andy hung on the roof the other day. It's fun to have lights outside...it's been a few years since we've had them. :)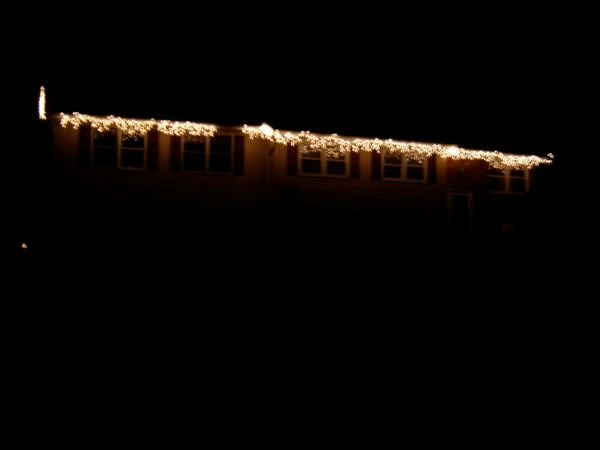 Editing to add the outside pic. Looks a little creepy with just the lights on the roof line illuminating only the top half of the house. LOL
The first picture below shows an angel that my mom made from scratch...actually had to draw, cut out and assemble all the pieces and then paint it. The two snowmen decorations came as kits that she painted and assembled. Every year, she's gives us something new that she makes. I wonder what we'll get this year.
Wystful1 at Thanks for the Memories is having a virtual Holiday Decorations Parade. Click
here
to join in on all the fun.