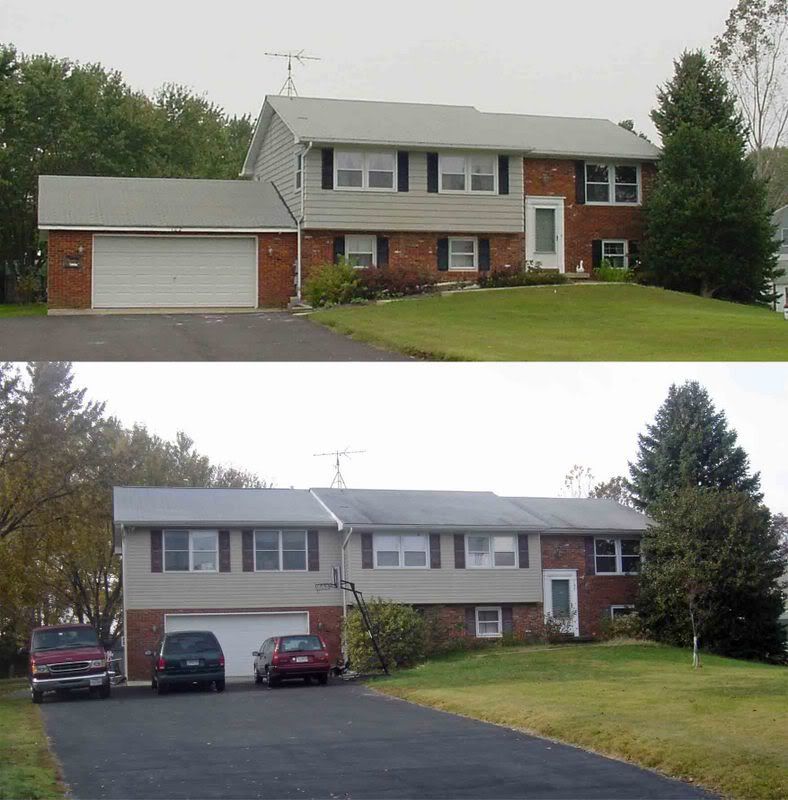 The top picture is the way our house looked when we first bought it 13 yrs ago. It was a 3 bedroom, 2 bathroom split foyer. The cars we had at the time were 2 small sedans.
The bottom picture shows what the house looks like today. We've added a 3 bedroom, 1 bathroom addition over the garage plus created a master bedroom in the bottom level so our house now has 7 bedrooms and 3 bathrooms. Over the past 13 yrs, we've turned 3/4 of the garage into a classroom, converted our screened in porch into a tv/family room, changed a sunroom off the kitchen into a room that holds our 16 person table and knocked down the wall between our kitchen and dining room to make a large country kitchen. We've also grown from 2 small sedans to a station wagon, mini van and a 15 passenger van.
We moved into this house as a family of 3 so there has been alot of growth over years to become a family of 9. =)

Grab the Scavenger Hunt code.
Photo Theme
. Join the
blogroll
. Visit
participants
.