This weeks
SBQ
question is:
Do you have an organizational system for your fabric? If so, what is




it? If not, what do you store your fabric in?





How do people store their fabric, especially those small but




potentially usable pieces? Do they sort by count? How do they label it




or otherwise know what each piece is?
I have all my fabric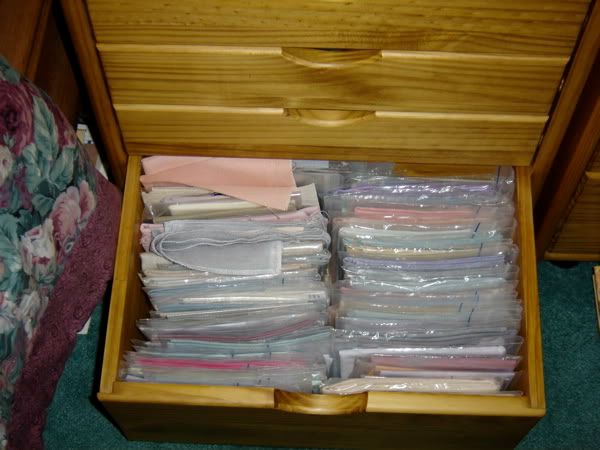 in the bottom drawer of a cabinet that my DH finished for me (the rest of the cabinet plus another one is devoted to the rest of my stitching supplies). The fabric is arranged by size then by color name. Most reside in the original packaging that I bought the fabric in. I don't think you are supposed to leave them in the plastic bags but I'm not sure how I'd identify their size, count, color name otherwise. I have my aida and opalescents as separate sections but I don't make any distinction between the different types of evenweaves and linen...they all get mixed together according to their size and color.