This weeks
SB
Q
question is:
What do you keep your WIPs and other stitching supplies in when traveling?
I have multiple tote bags in varying sizes that I put my WIP's in when traveling. I have the WIP's usually in a zippered project bag or a zip lock bag as the pic shows (along with some type of book to read). My stitching supplies can u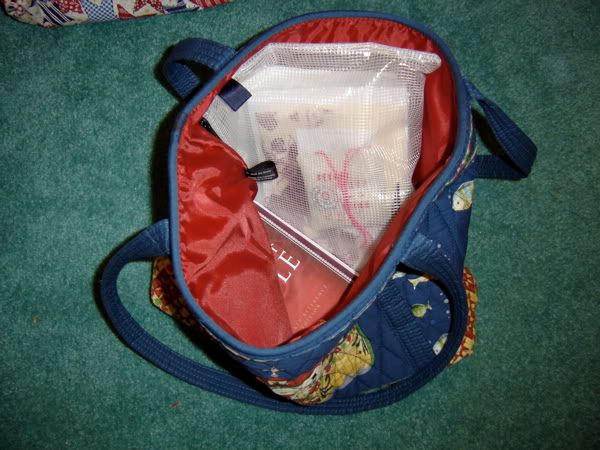 sually be found in smaller project bags or right in the same project bag as the WIP...it just depends on how big the project is. I have one tote bag in the car all the time (that's the Noah's Ark bag in pic) so that I'm always assured of having something to work on if I get hung up somewhere unexpectedly. The other totes I'll grab depending on whether it's a long trip or a short trip. I also have a zippered mesh bag that I use quite frequently if I know I won't be walking around much.