Spent a pretty quiet day at home. We picked up all the tree limbs that Ernesto had blown down so the grass could be cut. Did some laundry. Kenzie and Alex went over to play with friends. The others stayed home and went fishing, for a bike ride and a walk. They were able to meet up with an old friend moving back to town which made Kenzie very happy when she got home and of course she had to walk immediately down to see her and say hi. I think we could be in trouble with her living right down the street from us. LOL
I've been having a number of contractions today...so how many is too many to have in a day?...so after doing the laundry, I took it easy and worked on my stitching. I was able to finish up the second baby quilt square. Also finished a square for a special friend (the butterfly one) and I worked on Mother's Bliss. I was able to get the dark green section on the left done and part of the ribbon. I think I'll do a little bit more work on her...trying to get all the dark green done, before switching over to work on the mini rr I have to.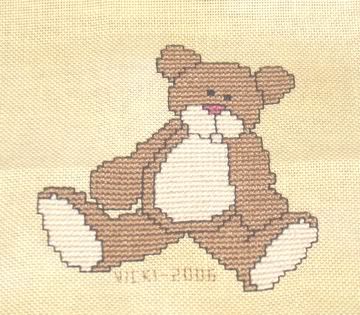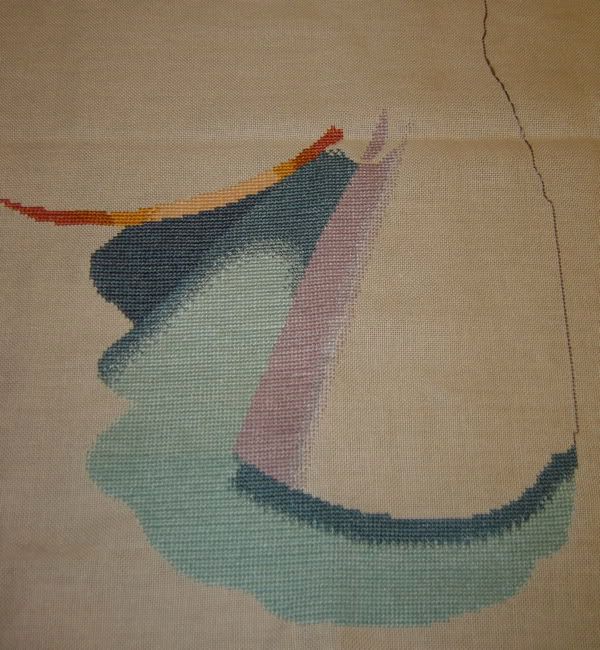 Tomorrow, it's back to work and it's the first day of school for the kids. I know they are looking forward to it. LOL Wish them and Andy luck that all goes smoothly the first day.